Robin's Virtual Stamp Club
Is a Virtual Stamp Club For Me?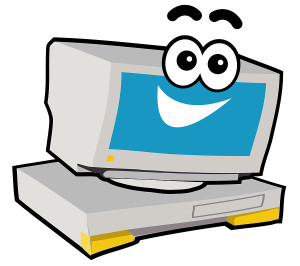 Ask yourself this:
Do you love to stamp and learn new techniques?
Are you too busy to attend regular stamp clubs and classes?
Do you not live close enough to attend clubs and classes?
Do you like to stamp in the comfort of your own home?
Do you love Stampin' Up! products and want more of them?
Do you have a stamping budget and it is never big enough?
If you answered "yes" to one or more of these questions, then
Robin's Creative Corner Virtual Stamp Club is perfect for you!
What is in it for you?
When you join my Virtual Stamp Club, you get :
A step by stepTutorials

 that comes in your inbox with instructions, pictures, and measurements!
Project Ideas (usually 3) each month, each with a video making the project.  You can follow along and play as many times as you want!  You will also get a complete list of the supplies and a photo of the finished project.
Membership in my Birthday Club, including a hand stamped birthday card
After your six month committment you will get 

$35 in FREE product~

 

All the 

new Stampin' Up! catalogs

 delivered to your mail box!
What Does it Cost?
To join my Virtual Stamp Club, you agree to purchase $35 (before shipping and tax) at my online store each month for six months. You will receive a Hostess Code to use each month and after you make your purchase each month between 1st – 15th, you will receive your monthly bonuses.
After the six months, you can continue for as long as you like and you will continue to receive your additonal monthly bonuses and your $25 in FREE product every 6 months!
That's it! This is a great way to add to your stamping collection each month without breaking the bank!
If you need more information email me at Robin@RobinsCreativeCorner.com or call (215) 547-5873
 Sign Up Below

January 2016
 Bloomin' Love & Bloomin' Hearts Thinlits

Stamps: Bloomin' Love (Stampin' Up!)
Ink: Rose Red ink, VersaMark ink, Early Espresso ink, Blushing Bride ink (Stampin' Up!)
Paper: Whisper White Thick cardstock, Whisper White cardstock, Blushing Bride cardstock, Blushing Bride Glimmer paper (Stampin' Up!)
Accessories: Bloomin' Hearts Thinlits, Deco Labels Thinlits, Big Shot, bone folder, stamp-a-ma-jig, anti-static bag, Iridescent Ice embossing powder, heat tool, scissors, Tombow Mono Multi liquid adhesive, Stampin' Dimensionals, Blushing Bride Sequin trim, glue dots, rhinestones (Stampin' Up!)
Balloon Celebration & Balloon Bouquet Punch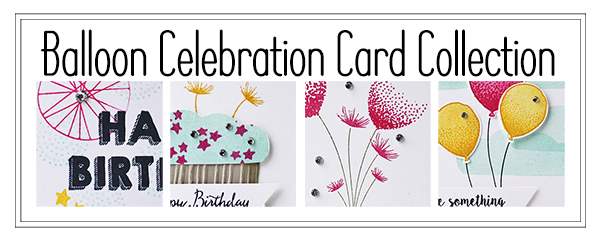 Stamps: Balloon Celebration, Party Wishes (Stampin' Up!)
Ink: Pool Party ink, Melon Mambo ink, Crushed Curry ink, Sahara Sand ink, Tuxedo Black Memento ink (Stampin' Up!)
Paper: Whisper White Thick cardstock, Whisper White cardstock, Sahara Sand cardstock (Stampin' Up!)
Accessories: bone folder, Stamp-a-ma-jig, Balloon Bouquet punch, scissors, Tombow Mono Multi liquid glue, Stampin' Dimensionals, rhinestones, Woodgrain embossing folder, Big Shot (Stampin' Up!)
Botanical Blooms and Botanical Builder Framelits
Stamps: Botanical Blooms, Suite Sayings (Stampin' Up!)
Ink: Mint Macaron ink, Old Olive Ink, Mossy Meadow ink, Cajun Craze ink, Hello Honey ink, Tuxedo Black Memento ink, Old Olive Stampin' Write Marker (Stampin' Up!)
Paper: Whisper White Thick cardstock, Whisper White cardstock, Hello Honey cardstock (Stampin' Up!)
Accessories: bone folder, Stamp-a-ma-jig, scissors, Tombow Mono Multi liquid glue, Stampin' Dimensionals, rhinestones, Botanical Builder Framelits, Circle Framelits, Big Shot (Stampin' Up!)
Rose Wonder
Stamps: Rose Wonder (Stampin' Up!)
Ink: Old Olive Dye Ink Refill, Rose Red Dye Ink Refill, Blushing Bride Dye Ink Refill, Tuxedo Memento Black ink, VersaMark Ink (Stampin' Up!)
Paper: Whisper White Thick cardstock, Whisper White cardstock, Blushing Bride cardstock, watercolor paper, Blushing Bride Glimmer Paper
Accessories: bone folder, Stamp-a-ma-jig, scissors, Tombow Mono Multi Liquid Glue, Stampin' Dimensionals, rhinestones, aqua painter or round paintbrush, embossing buddy, heat tool, Black Stampin' Emboss Powder, White Stampin' Emboss powder (Stampin' Up!)
December 2015
Joyful Season Collection
Stamps: Joyful Season

Ink: Chocolate Chip, Early Espresso, Real Red*, Tangelo Twist (or Tangerine Tango), Soft Sky Classic ink, VersaMark* ink

Paper: Whisper White Thick CS*, Whisper White CS*, Winter Wonderland Designer Vellum Stack*, Gold Foil Sheet

Accessories: Metallic Foil Doilies,Gold Sequin Trim*, Lots of Labels Framelits*, Christmas Greetings Thinlits*, Softly Falling Textured Impressions Folder*, Big Shot*, Gold embossing powder*, Heat tool*, Anti-Static Bag*, Stamp-a-ma-jig*, Mono Multi-Liquid Glue*, Fast Fuse adhesive* (or snail), Stampin' Dimensionals*, Glue Dots*, paper snips*, Stampin' Trimmer*, Stamping Sponges*, Bone folder* 


Embellished Ornaments
Stamps: Embellished Ornmaments

Ink: Pool Party*, Island Indigo, Night of Navy, Old Olive* Classic inks, VersaMark* ink

Paper:  Whisper White CS*, Island Indigo CS, Silver Foil Sheet

Accessories: Winter Wonderland Embellishments, Rhinestone Basic Jewels*, Silver Cording Trim, Silver Embossing Powder, Heat Tool*, Anti-Static Bag*, Christmas Greetings Thinlits*, Big Sot*, Stamp-a-ma-jig*, Mono Multi-Liquid Glue*, Fast Fuse adhesive* (or snail), Stampin' Dimensionals*, Glue Dots*, paper snips*, Stampin' Trimmer*, Bone folder*

Peaceful Pines


Stamps: Peaceful Pines, Flurry of Wishes*

Ink: Pool Party*, Real Red*, Old Olive* Classic inks, VersaMark* ink

Paper: Whisper White Thick CS*, Whisper White CS*, Pool Party CS*, Real Red CS, copy paper

Accessories: Rhinestone Basic Jewels*, Perfect Pines Framelits Dies, Lots of Labels Framelits*, Circles Framelits, Christmas Greetings Thinlits*, Softly Falling Textured Impressions Folder*, Big Shot*, Clear embossing powder, Heat tool*, Anti-Static Bag*, Stamp-a-ma-jig*, Mono Multi-Liquid Glue*, Fast Fuse adhesive* (or snail), Stampin' Dimensionals*, paper snips*, Stampin' Trimmer*, Stamping Sponges*, Bone folder*
Flurry of Wishes

Stamps: Flurry of Wishes*

Ink: Pool Party Classic Ink Refill, VersaMark* ink

Paper: Whisper White CS*, Pool Party CS*, Watercolor paper, Winter Wonderland Designer Vellum Stack*, Vellum CS

Accessories: Gold Metallic Thread, Snowflake Elements, Lots of Labels Framelits*, Big Shot*, White embossing powder, Heat tool*, Anti-Static Bag*, Stamp-a-ma-jig*, Mono Multi-Liquid Glue*, Fast Fuse adhesive* (or snail), Stampin' Dimensionals*, paper snips*, Stampin' Trimmer*, Bone folder*, Aqua Painter (or mop brush, small round brush, water)