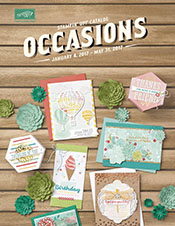 Watch these Videos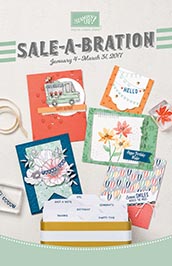 Check out these Videos in SAB catalog!
 Pretty Pocket Card
 Inside the Lines Specialty Designer Series Paper
Sale-A-Bration is one of the best times of the year!
shop!
Here's the deal: for every $50 USD you spend (before tax and shipping), you get a FREE Sale-A-Bration product. That means it's the perfect time to purchase those products you've had your eye on while earning more products for free. To Shop go here to my online store!
host!
Need another excuse to get together with friends? Just host a qualifying party with at least $250 US in sales during Sale-A-Bration and you'll earn $25 USD more in Stampin' Rewards! You can even apply your Stampin' Rewards toward a Starter Kit and become a demonstrator yourself! Contact Me at Robin@RobinsCreativeCorner.com to set your date!
join!
It's the best time of year to join Stampin' Up! During Sale-A-Bration, you can become a demonstrator for just $99 USD and choose TWO additional stamp sets for your Starter Kit—any stamp set, any price! (Excludes Sale-A-Bration sets and bundles.) Plus, the kit ships for free!
To join the party, follow these steps: at this link: Join