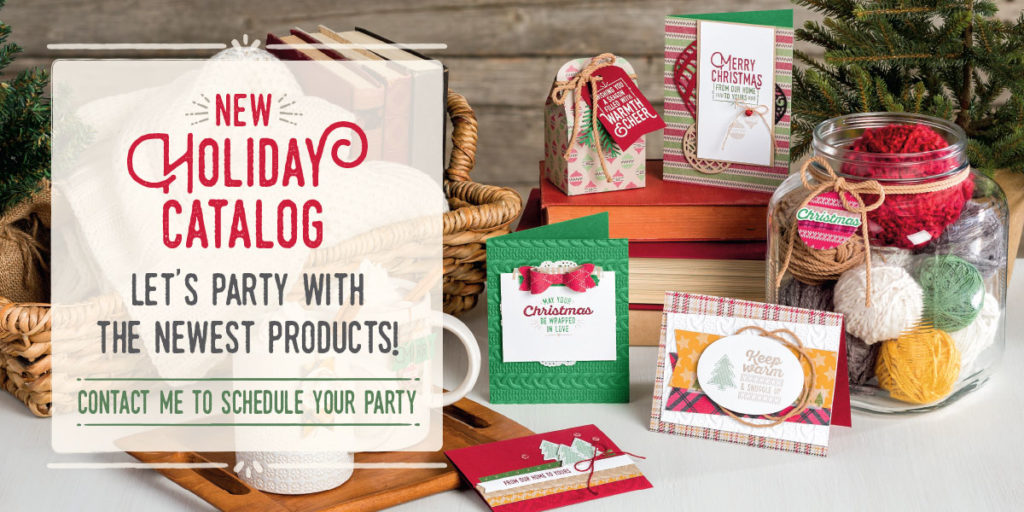 The new 2016-2017 Stampin' Up! Holiday Catalog has begun and you can officially place an order for new products.  This catalog is packed with beautiful new designer series paper, dies, punches, stamps and embellishments.  It is always and exciting time of the year as we say goodbye to summer soon and children are going back to school.  The Holidays will be fast approaching so what better way to get the groove on and have a cup of tea/coffee or your favorite drink and sit relaxing going through our newest holiday catalog.  What you don't have your very own copy!  What is one to do?
Here are a few ways to get your very own.
If you are a customer of mine and ordered within the last 6 months with me as your demonstrator then you should have your very own already delivered at your door.  They should have arrived by now.  IF not please call or email me to let me know so I can get you that copy.
You can always go online and go to my catalog page where I have the PDF version and download a copy if you are computer savvy or even browse online.
NEED THE 2016 HOLIDAY CATALOG and plan to place your next order through me?  I'm happy to send you a FREE copy.  This catalog is loaded with must-have holiday products and oodles of coordinating 10% off bundles!  Simply CLICK HERE to request your holiday catalog.