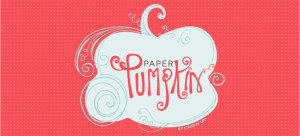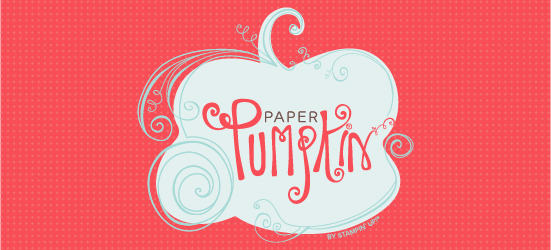 New Class for My Paper Pumpkin Club Members
The next 4 months as a Paper Pumpkin Subscriber you are invited to attend a special night with fellow members.  It is an evening we get to visit and stamp together using our current month's kit. if you are not a current member  by the 10th of month your subscriptions begins the following month.  Did you know you have a couple of choices how to be a member?
1)  Sign up for month to month subscription by going directly through my link cost is $19.95 for each kit you order. This includes shipping.  You set up your account with your email address and you can manage your account and set up a password. Your credit card is charged when the kit is getting shipped out.  If you know you will be out of town when your kit should arrive you have the option to skip a particular month.  If it needs to be current month be sure to do it by the 10th otherwise afterward would be the following month.
2)  We now have another option which also is a great option for gift giving.  We have a Prepaid option.  The Prepaid Subscription can be done at workshops as an order option, Customer order or if you like 24/7 shopping visit my online store and place your order.  Once an order is received you will get a redemption code to set up your account at the  Paper Pumpkin link.
So when is this stamp night for Paper Pumpkin Club members?  Monday, June 30th at 6 pm – 8 pm.  is our first class.  I have several seats availabe if you would like to join us for a class fee of $10  you will be able to make 4 of the projects.  Seats are limited so sign up today! RSVP due by June 27th.  When a 3 month subscription or more is purchased prior to deadline date you may attend free.  But again seats are limited so don't wait.
Other Bonus offered by me by subscribing with me:
Monthly night last Monday of the Month June-September with fellow Paper Pumpkin subscribers allowing to stamp together and get other ideas for using the current kit
3 or more continuous months receive a clear mount case to hold your stamp set your receive each month in one location
6 or more continuous months receive a wood mount case to hold your Stampin' Spots you receive each month. A new color each month.
You get all the supplies needed for the project in one orange box except your favorite adhesive and scissors.  You get your little escape that come right to your door and you get to make a homemade project you can call your own.  My Paper Pumpkin has evolved over the past year and have seen much improvement in the kits.  Whether you are new crafter or experience stamper you will enjoy our monthly kits to your door.  Wouldn't you give it a trial period of time and let me know what you think.
Bonus when I have 5 new subscribers this Month June  to assist me in reaching my goal I have set you will be entered in a drawing to get a Paper Pumpkin refill kit Free!   This is another bonus to subscribers you have an option of purchasing previous Paper Pumpkin kits.
PS.  When you purchase a 12 month Prepaid with savings of  $2 per month – you can also receive Hostess Rewards since your order is over $150. While a 6 month Prepaid subscription has savings of $1 per month.  If you like to save money at the same time.
What is your preference month to month or Prepaid?  Leave me a comment
Rubber Hugs,