Creativity your Way!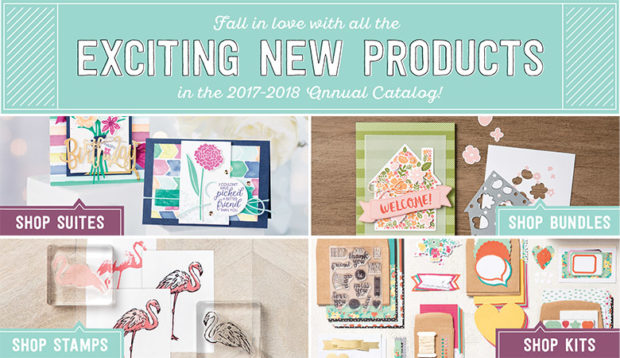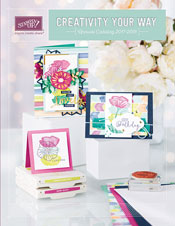 Annual 2017-2018 Catalog PDF
The Annual Stampin' Up! Catalog products are now available in my online store Hostess Code #DYKWJD6S
The new catalog is live! Every year, Stampin' Up! doses more and more and brings current, fresh products!  I hope that you will enjoy this year's offerings as much as I do!  Remember you can shop my Stampin' Up! online store anytime, day or night!  I mailed out a pile of catalogs and if you have ordered from me in the past year, you should have received one by now.  If you didn't get one and want one, email me and I'll get you fixed up.  In the meantime, you can download a PDF copy of the catalog to view on your computer or tablet.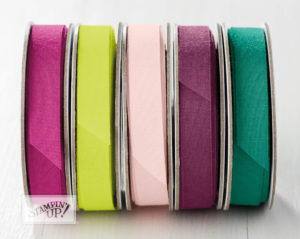 Every year, Stampin' Up! introduces 5 new colors to our palette and the colors are available for 2 years.  This year's In-Colors are Berry Burst, Lemon-Lime Twist, Tranquil Tide, Powder Pink and Fresh Fig.