My Digital Studio Color Update is out.  The next time you open the software with an Internet connection  Stampin' Up! is adding these new colors: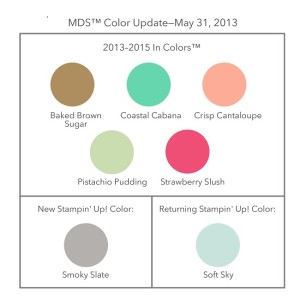 And, you will also notice that your Color Palette got a makeover. The colors swatches (now circles) are arranged in beautiful spectrum order.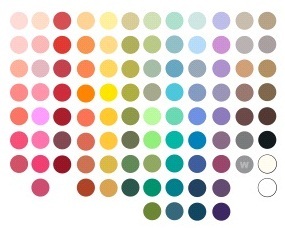 Don't know what My Digital Studio Is? No problem!
No matter your skill level or experience, MDS is perfect for you. Whether you want to start a project from scratch or use one of our designer templates, everyone can feel like a design expert.  Learn more at www.MyDigitalStudio.net
MDS is an intuitive digital design software featuring Stampin' Up!'s exclusive artwork, colors, and templates.  Be your own digital designer and create an array of photo books, cards, calendars, slideshows, and more–which you can then print using Stampin' Up! print services, e-mail, or upload to the Internet.
Happy Stamping,