Get FREE shipping on everything (excluding expedited orders) April 21-25! WOW! The lists of retiring products will be available on April 21, so you  can take advantage of free shipping by ordering all your favorites right away! Once a product is out of stock it is gone this year so make your Wish List now.
The Best Way to be sure the product is available is to order via my online store.  Your orders will directly come to your home. Please use this Hostess Code when placing your order 3RSW6H93.  If your wish list is long and is over $150 in product you also get Hostess Rewards which means Free products for you so then don't use the Hostess Code.
View the lists below
The Retired Products promotion starts April 21, but one retiring product is already sold out!
The Raspberry Ripple Classic Stampin' Ink Refill (item 126852) is no longer available. We apologize for any inconvenience.
This is why if you have items on your wish list don't wait get your order in today so you are not disappointed.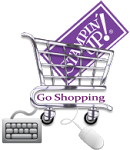 Rubber Hugs,