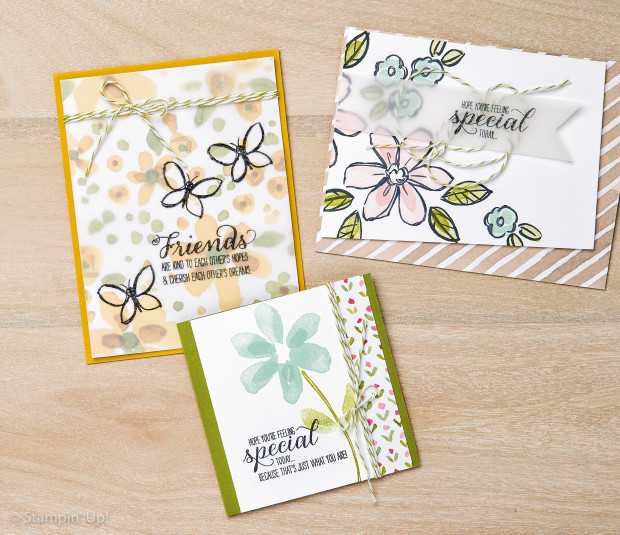 Garden in Bloom Cards
Grow a flower patch with stamps, ink, and paper.  Add encouraging sentiments.  Then share with people in your life.  Use just the outline step or the solid stamp, or use the together for more creative combinations.
As show on p.119 of the 2015-2016 annual catalog.
To make your very own cards here's what you need to make this project.